Basic Fall Protection Equipment Inspection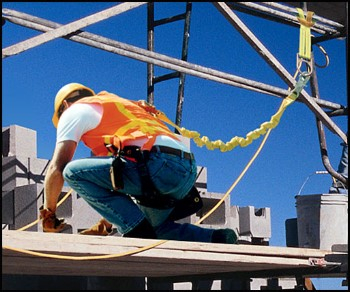 8:00 a.m. - 4:30 p.m.
Starting at: $255.00
This on-site seminar builds upon a person's practical knowledge of fall protection through the discussions of theory and practical inspections of fall protection equipment. This 8-Hour course deals with the process of developing an inspection program and applying that to practical equipment inspection. Participants completing the course will be given the tools necessary in able to conduct annual competent person inspections of fall protection equipment. Students will be provided with a comprehensive inspection manual with checklists and a certificate upon completion of the course.
This program will cover all the aspects of fall protection equipment training including: Legislation and Standards applicable to fall protection equipment inspection. lnspection theory for harnesses, lanyards & shock absorbers, carabiners, anchorage connectors, and self-retracting lifelines.
Equipment logs and recording the inspection. Practical equipment inspections of faulty gear. Review of technical bulletins. OSHA requires that personal fall arrest systems shall be inspected prior to each use for wear, damage and other deterioration.